This Christmas season, BLUG will be opening some festive doors for you! Behind them you will find information, advice, and support concerning all aspects of studying and life at Göttingen University. You can of course visit these places even when it's not Christmas season, but we know – the first step to get out there is the hardest. Therefore we want to give you a special incentive to get to know the advisory and information services that our university offers! Starting now and through all of December, BLUG will introduce different advisory offices around campus every week. You will also have the chance to win a voucher worth 50 Euro redeemable at any canteen and café on campus. How? You simply need to visit the "BLUG advisory office of the week", answer one of our questions concerning their services, and then send a picture to us to prove you've really been there! Important note: Please take a selfie with the BLUG logo (we have left one at every advisory office we introduce to you)! The winners will then be drawn from everyone who has sent in a picture and a correct answer to our question.
This week, we will visit…
… AStA – By Students for Students
The general student council, the AStA, is the political representation of students at the University of Göttingen and the supreme body of student self-government. It advocates for students' interests and concerns and represents student in discussions with other institutions, such as the Studentenwerk or the Steering Committee. Besides its political functions as first-instance of student self-administration, it offers of consulting and guidance to a variety of topics: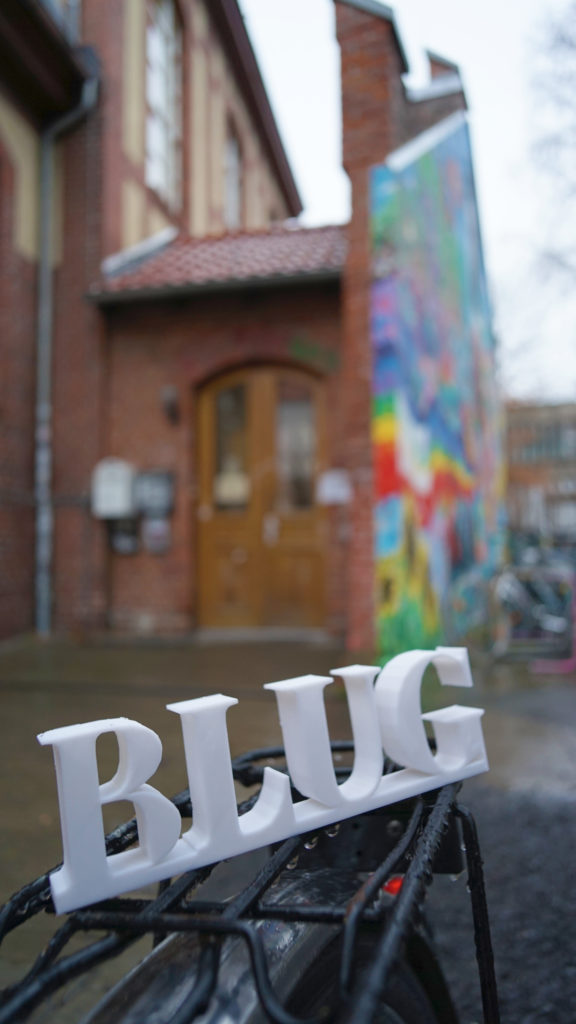 For the "Hochschulreferat" (page only in German), especially the quality of studying and the students' needs are of great importance. Therefore, they are not only your first contact when it comes to freshmen events and activities, but also in cases of problems with teaching staff.
The "Sozialreferat" takes care of questions ranging from accessible studying, to broadcast fees and refunding the railway ticket. You can reach the "Sozialreferat" during their office hours in the AStA building, by request on the North Campus and via e-mail.
If you reach a point where you need legal advice and you would like to schedule a meeting with a lawyer, you can get free counselling here.
In the basement of the AStA building, you'll find a repair shop (page only in German) with all the tools to repair your own bike. Here, you can also get advice on how to fix your broken tires, brakes, etc. You only need to bring your student ID and some change for the material, which is not included in the service.
In case you'll ever find yourself in financial distress, don't hesistate to contact the AStA for guidance or an interest-free credit.
The AStA is not only helpful concerning students' issues, their members are also supporting the student bodies of the faculties and mentoring teams. They can borrow outdoor equipment for barbeques, certificates of board occupations (for applications or student loans), or use their backyard for events.
Last but not least: The AStA wants to support your voluntary work. You have some ideas about improvement of student life at the university? You can contact the AStA, who can promote your ideas with their initiatives.
The AStA office hours are currently on Tue 10-11:30am, Wed 1:30-3pm and Thu 12-1:30pm.
You can find our BLUG-logo on the first floor of the AStA building, Goßlerstraße 16a between December 16th and 20th – in addition to the office hours mentioned above – from 10.15am to 1pm. To win a mensa voucher worth 50 Euro all you have to do is send the selfie with the BLUG logo at blug@uni-goettingen.de (The picture is only proof that you've really been there. Of course, we will NOT publish it without your consent)! Also, in the mail with your selfie, please answer the BLUG-question of the week: "Are there any offers or counselling service you would like to get from the AStA that are currently missing?
We will draw the winners of the 50 Euro voucher from everyone who sent in a selfie with the BLUG-logo and who answered our question no later than Friday, December 20th, at 12.30 o'clock!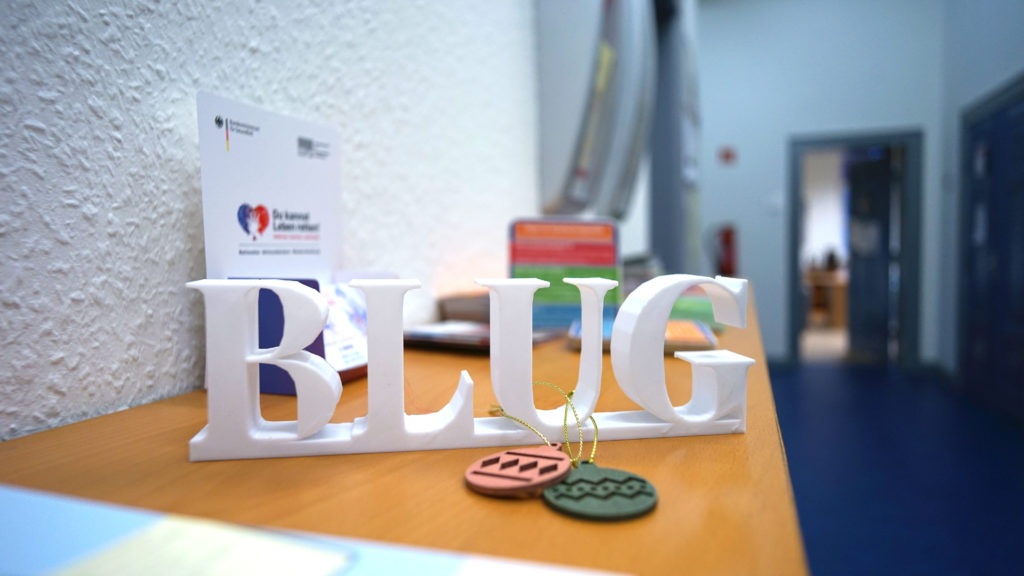 Conditions of participation: The aim of this campaign is to raise awareness among students of the Georg-August-Universität Göttingen for the advisory services offered on campus. This is why only students are eligible to participate. The e-mail sent in must contain a selfie with the BLUG logo, which was taken in the corresponding institution, and an answer to the weekly question. Each student may participate only once per week. The winners will be decided by lot and notified via e-mail.